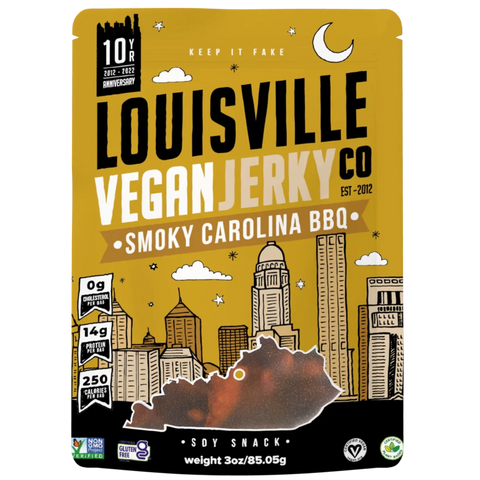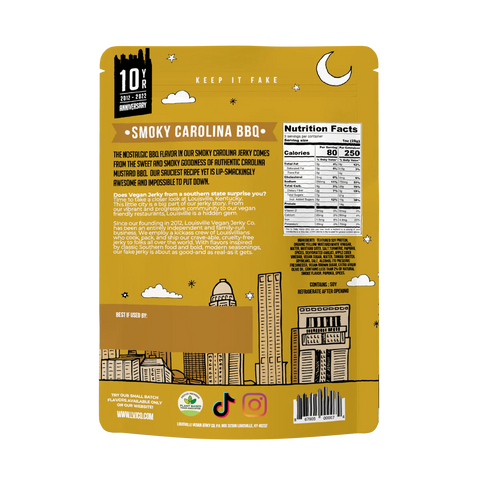 Louisville Vegan Jerky Co Reuben's Smoky Carolina BBQ Jerky - 3oz
Other Flavors
Reuben's Smoky Carolina BBQ Jerky is a 100% plant-based snack. It offers a full-flavored, smoky taste perfect for any BBQ fan. Low in sugar and packed with protein, this vegan jerky is a nutritious and delicious snack.
Terrific
Some of the best vegan jerky I've had, and I've tried a lot. Incredibly flavorful.
Great jerky
I love it and have to keep myself from eating the whole package in a sitting.
1st Time Trying Vegan Jerky
I can't believe it's not actual meat! Great bbq flavor as well.
Discover More Vegan Goodies