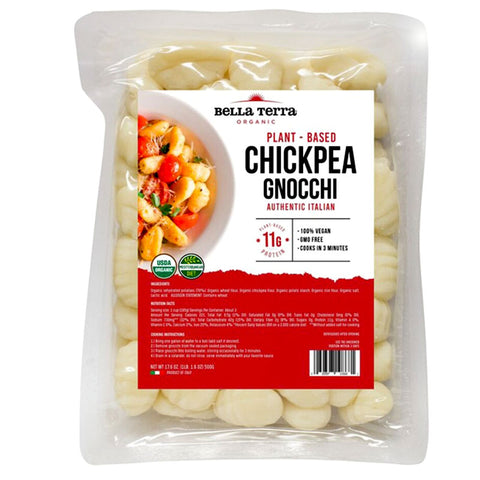 Bella Terra Organic Chickpea Gnocchi - 17.6 oz.
Type
● Low Fat
● Sugar Conscious
● Oil Free
Try Bella Terra's Organic Chickpea Gnocchi for a delicious and organic gourmet meal. Made with 75% chickpea flour and 25% wheat, it's an excellent source of plant-based protein and dietary fiber. Try it for a healthier alternative to traditional wheat-based gnocchi.
Ingredients
Organic Rehydrated Potatoes (70%), Organic Wheat Flour, Organic Chickpea Flour, Organic Potato Starch, Organic Rice Flour, Organic Salt, Lactic Acid.


Discover More Vegan Goodies