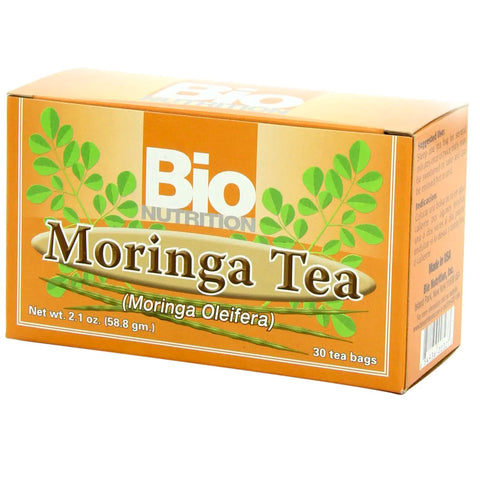 Bio Nutrition Moringa Tea Bags - 30 bg.
● Fat Free
● Low Carb
● No Added Sugar
● WFPB
● Low Sodium
● Oil Free
● Accidentally Vegan
This Moringa leaf tea is a great way to introduce the many nutrients that moringa has to offer. The benefits of moringa tea are great as the Moringa leaf is rich in Vitamins A, B, C and the minerals Iron & Potassium.  Moringa is also a complete protein source containing essential amino acids as well as co-enzymes and antioxidants, making this Moring herbal tea a great choice for your daily consumption! This package moringa leaf tea contains 30 moringa tea bags.
Discover More Vegan Goodies