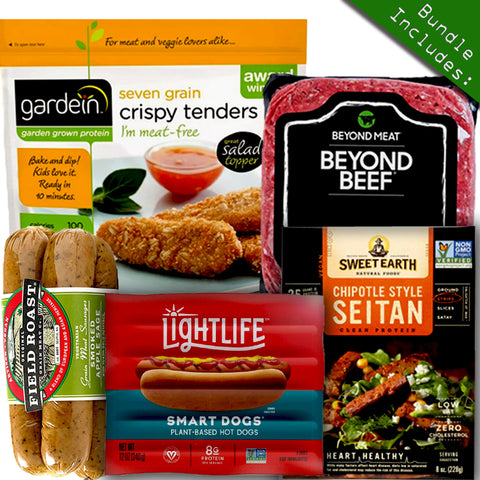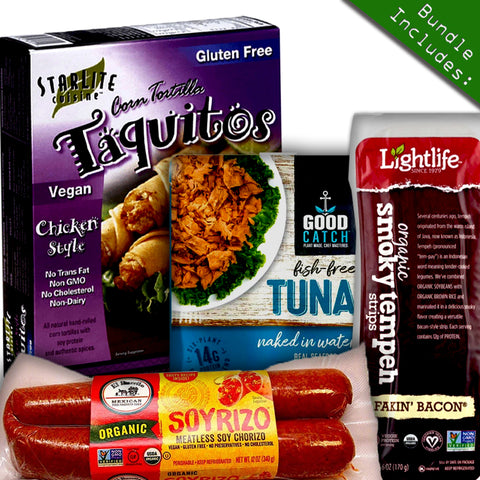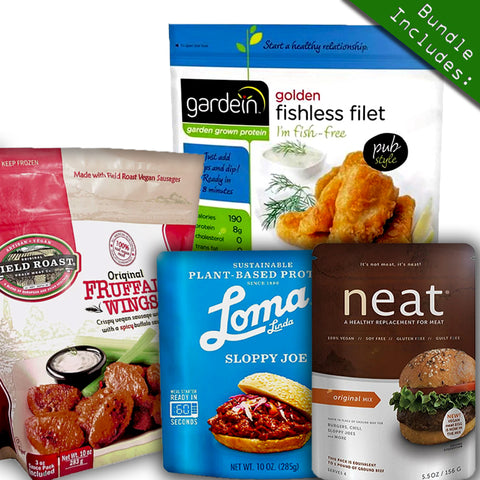 "Counterfeit" Vegan Meat Lovers Bundle - 13 Item Ct.
$99.99
$120.03
you save $20.04
SAVE OVER $20.00 when you buy our carefully curated "Counterfit" Vegan Starter Kit.
The Vegan Black Market "Counterfeit" Vegan Meat Lovers bundle is perfect for anyone new to the vegan/vegetarian or plant-based journey. The vegan starter kit bundle includes 13 vegan meat product substitution that are 100% Vegan friendly and will make the transition from eating meat to eating plants smooth and delicious. The contents of the package make for easy vegan starter meals as well as being a great vegan food list for beginners so they know where to start.  The "Counterfeit" Vegan Meat Lovers Bundle includes:
Kit includes the mentioned items above. In the even that an inventory shortage does not allow us to include one of the 
exact
 items listed, a similar substitute will be sent. 
Vegan meat lovers
I enjoyed everything that came in the box. I will definitely order this again.
Discover More Vegan Goodies