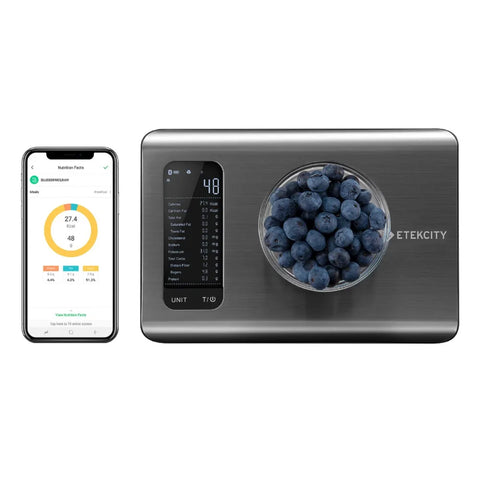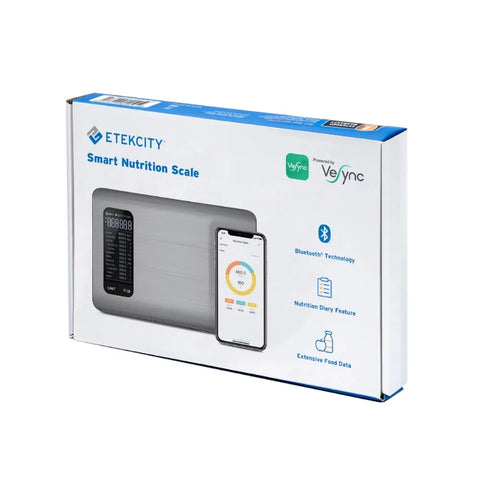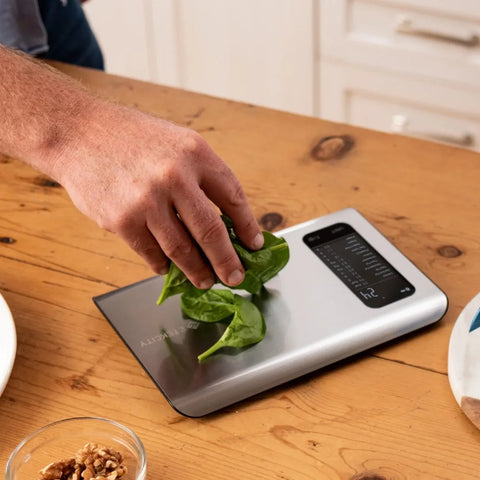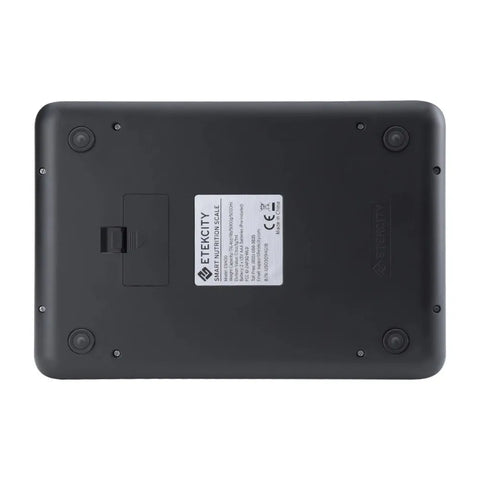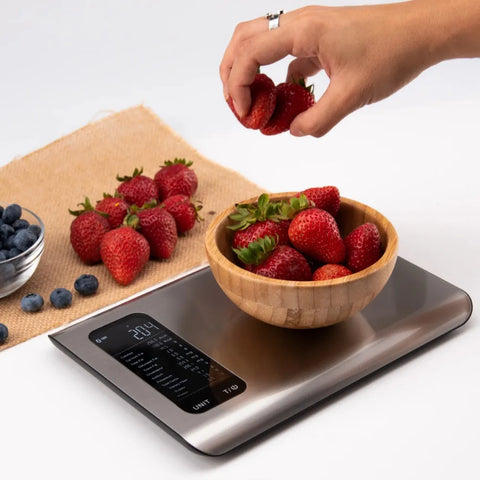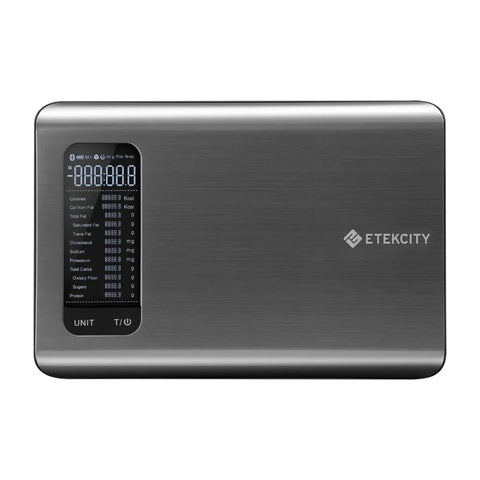 Etekcity Smart Food Scale Black
Etekcity Smart Food Scale Black is the perfect kitchen companion for measuring ingredients, portion sizes, and nutritional values. Accurate to 0.1oz/1g increments, this scale makes it easy to keep track of dietary goals and recipes. With its sleek black design, you can keep it conveniently in your kitchen for everyday use.
Watching what you eat has never been easier with the Smart Nutrition Scale. On its own, provides detailed measurements for any food type, but when you download the VeSync app, the possibilities really open up. You can control settings, sync results to health apps, and research nutrition information, all from your smartphone. Creating a detailed diet and sticking to it will be a breeze. And when you're done cooking, cleaning the fingerprint-resistant, stainless steel frame will be just as easy as everything else.
Smart Functions - Keep a detailed record of your diet to meet your nutrition goals.

USDA Database - VeSync uses the USDA's up-to-date nutrition database to help you eat healthy.

Steady Progress - Track your daily, weekly, and monthly eating habits with the diary function.

12 Nutrition Measurements - Measure your food's cholesterol, calories, protein, total carbs, and more.
Discover More Vegan Goodies