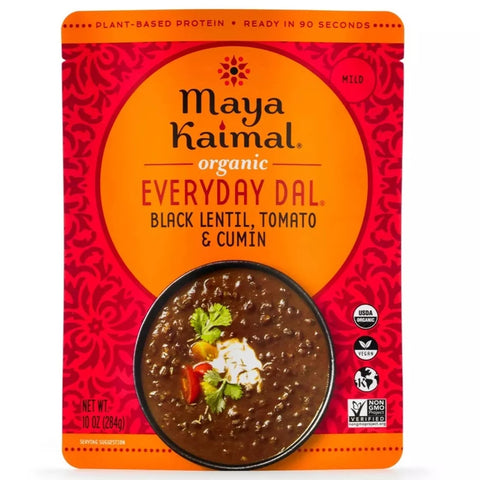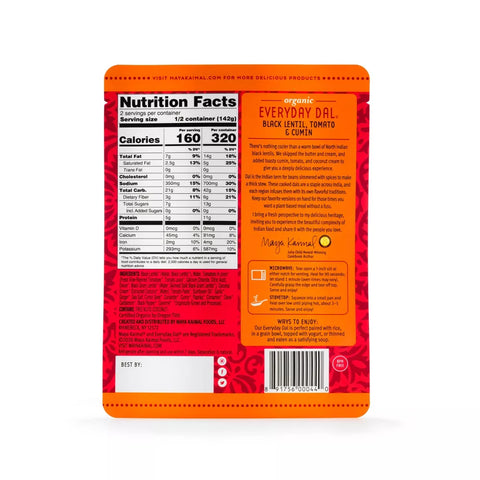 Maya Kaimal Organic Everyday Dal Black Lentils Tomato Cumin - 10 oz.
$5.49
$8.69
you save $3.20
Type
● High Fiber
● No Added Sugar
● Low Fat
● Low Carb
● Accidentally Vegan
Maya Kaimal's Organic Everyday Dal is a delicious blend of black lentils, tomatoes, and cumin with 10 oz of healthful goodness. This USDA certified organic, vegan, and gluten free meal is a perfect addition to your everyday meals.
EverydayDal
Delicious I enjoyed these very much
Discover More Vegan Goodies