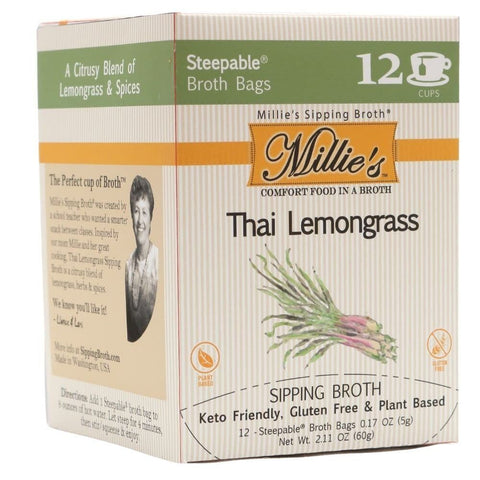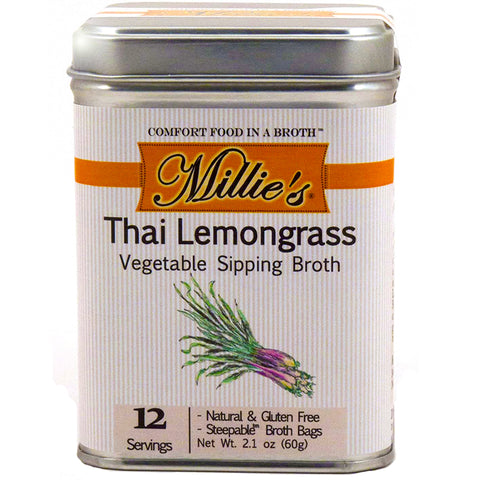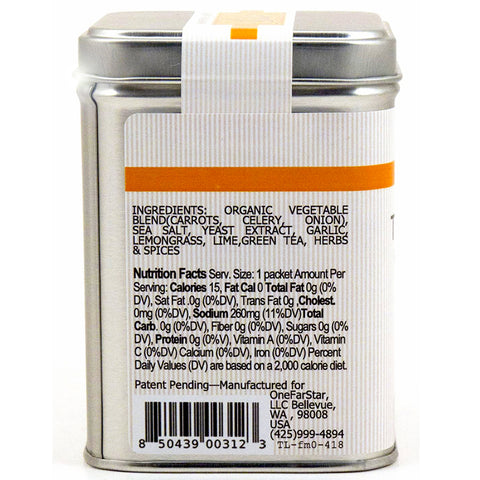 Millie's Thai Lemongrass Vegetable Sipping Broth - 12 ct.
$5.89
$6.29
you save $0.40
Other Flavors
● Kosher
● Fat Free
● Low Carb
● Sugar Conscious
● WFPB
● Oil Free
Millie's Thai lemongrass sipping broth tea bags make it easy to bring your favorite tastes with you everywhere! These Millie's broth bags are easy to enjoy a snack in between meals while knowing you are consuming something healthy. These Millie's vegetable sipping broth bags are the perfect way of sipping on comfort. 

Excellent and satisfying product and fast shipping from vegan black market
Delicious!!!
I have a habit of steeping 2 packets in 12 oz of hot water from our Keurig. I keep the packets in while I sip too. Num nums! :)
Delicious broth
Great for a meal replacement or a midnight snack
Millie's Tomato Basil Vegetable Sipping Broth - 12 ct.
Delicious!
Yummy broth. So simple to have it in a tea bag. Highly recommend.
Discover More Vegan Goodies