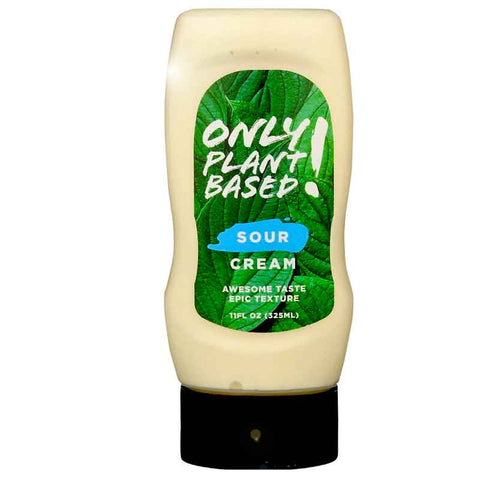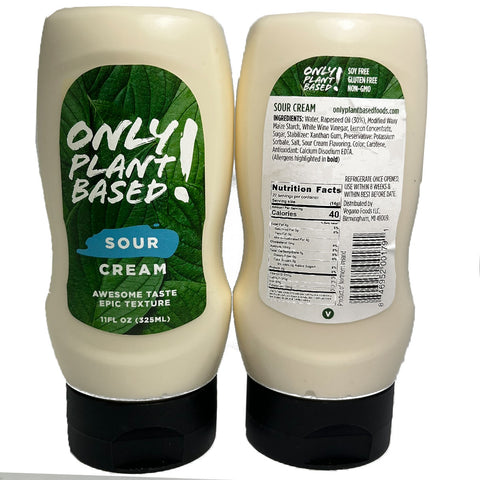 Only Plant Based! Vegan Sour Cream - 11 fl oz.
$9.49
$9.99
you save $0.50
Type
● Low Fat
● Low Carb
● No Added Sugar
● Low Sodium
Only Plant Based! Vegan Sour Cream - 11 fl oz.

Only Plant Based! Non Dairy Sour Cream is here to save the day. Its the perfect vegan sour cream substitute if you are looking for a tasty plant based sour cream for your meals and snacks. This dairy free sour cream is shelf stable until opened, making it the best plant based sour cream for camping or travel as it does not need to be refrigerated until you open it! 
With only 40 calories per serving its the ideal and best vegan sour cream. This lactose free sour cream is:
Vegan
Soy free
Gluten free
Non-GMO



 Enjoy your vegan nachos and vegan tacos with this delicious Only Plant Based! Sour Cream Vegan Style!
Best Sour Cream
This is almost identical taste to the sour cream used when making burritos or on nachos. Great product!
Great taste
First time trying this product but as an avid sour cream fan but new food allergies, I was very surprised in a big way. I really like the flavor and texture. I don't notice a big difference that it's plant based sour cream. I recommend and will purchase again.
Discover More Vegan Goodies