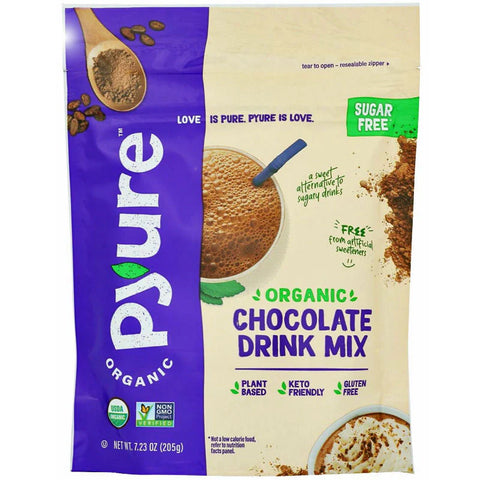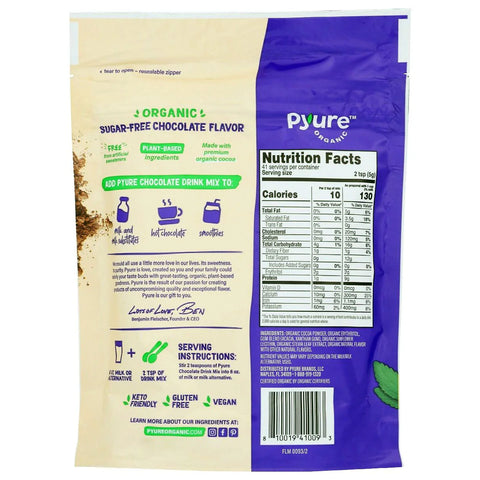 Pyure Organic Chocolate Drink Mix - 7.23 oz.
● No Added Sugar
● Kosher
● Fat Free
● Low Carb
● Low Sodium
● Oil Free
Pyure Organic Chocolate Drink Mix is made with organic cocoa and real cane sugar. It mixes in just seconds for a delicious, sugar-free indulgence. Each 7.23 oz. pouch contains 6 servings of cocoa powder that can be used to make hot or cold chocolate drinks. Perfect for a sweet treat without added sugar.
At Pyure, we believe that making smart choices should be simple. That's why we made Pyure Drink mixes. Our chocolate drink mix is sugar-free, organic, gluten-free, plant-based and the perfect ingredient for a deliciously creamy drink everyone can enjoy. Pyure Organic Chocolate Drink Mix is the zero-sugar version of the childhood staple you grew up loving.
Discover More Vegan Goodies