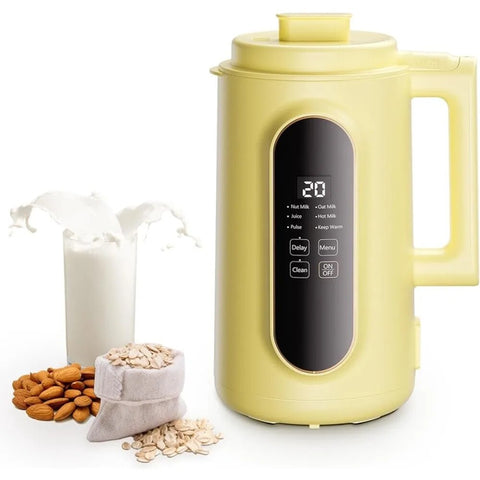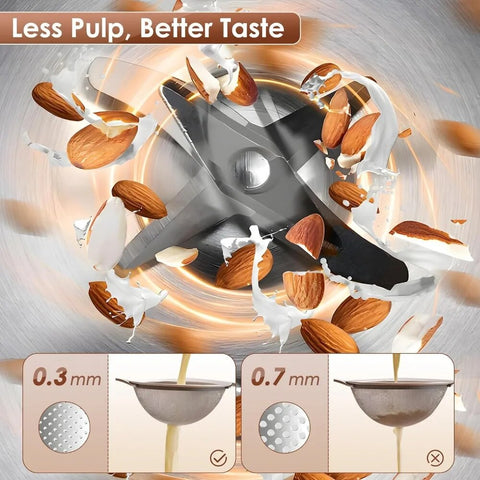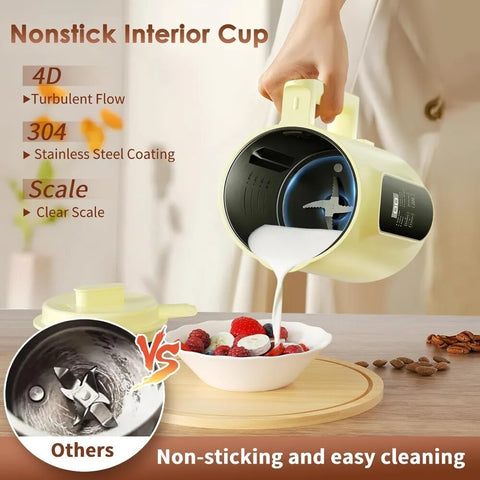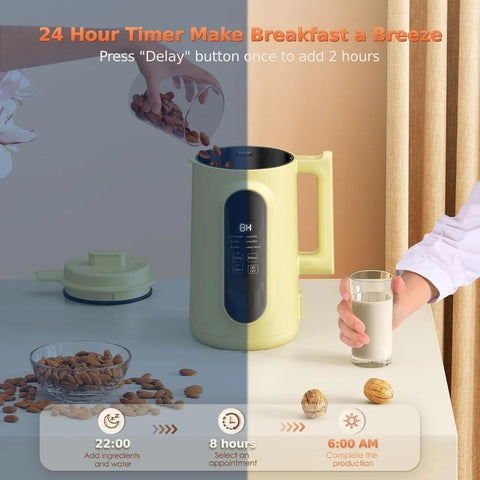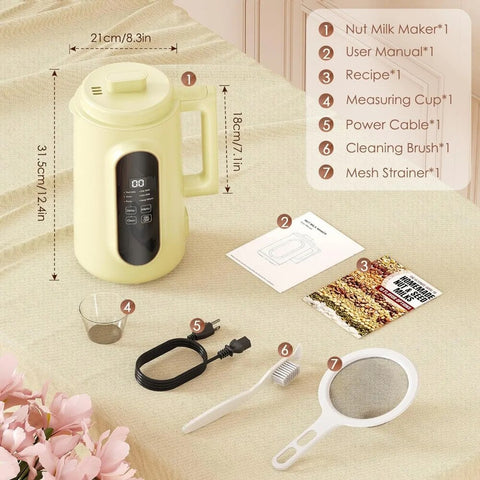 Seed And Nut Milk Maker Machine
$111.99
$152.44
you save $40.45
This Seed And Nut Milk Maker Machine is the perfect tool to make delicious nut and seed milks quickly and easily. This almond milk machine is powerful enough to grind and blend nuts, seeds, and grains into a smooth, creamy texture with high nutritional value. It also features an adjustable timer and several settings to customize the texture. Enjoy homemade nut milks with this versatile and efficient machine.
Nut Milk Maker -- The almond milk maker machine with digital touch control, allow 1 touch start blending nuts and grains to achieve a smooth, rich and creamy milk. Provides a mess free, non-dairy beverage making experience. Makes 25-45oz of beverage to have fresh milk daily! Plus make a variety of hot & cold plant-based beverages, including juice, thick milk, creamers, lattes, smoothies, shakes and more!
Easy to Clean -- With ultra durable nonstick interior to make sure no residue left inside, 180s rinse cycle self cleaning design, The soy milk maker machine is easier to clean, comes with 1 measuring scoops, stainless steel strainer, cleaning brush, power cord, and recipe book
8-in-1 Settings -- "Nut Milk" and "Oat Milk" buttons for boiling nut/oat milks. "Juice" for oat and chilled beverages, "Hot Milk"(140 degrees) for warm beverages and creamers. "Keep Warm" keeps the drinks warm for 12 hours. "Pluse" helps get creative drinks in your kitchen, "Delay" starts up to 24 hours to prepare your nut milk for the next day
Durable Design -- The almond milk machine with helical structure high speed blades, grind dry ingredients to a light consistency smooth, No prework or filtering needed. Food-safe stainless steel, BPA-free motor head, no harmful chemical, safe and healthy to use.
Know What's in Your Milk -- ADIUIVE oat milk maker machine allows you to take control of your nutrition, you can make unsweet veganic nut milk, to choose what goes into your milk and use our recipe book to get started using regularly.
Discover More Vegan Goodies