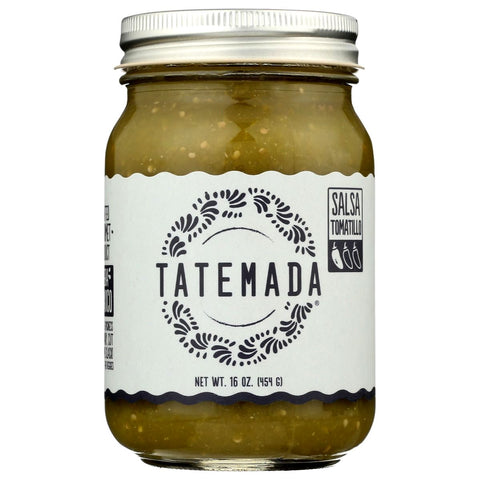 Tatemada Tomatillo Salsa - 16 oz.
● Paleo
● Fat Free
● Keto
● Low Carb
● Sugar Conscious
● Low Sodium
● Oil Free
● Accidentally Vegan
Tatemada's Tomatillo Salsa is made with fresh ingredients, offering a flavor packed, spicy twist to your favorite dishes. With 16 oz. of the salsa, you can add a flavorful kick to tacos, salads, Mexican-style dishes, and much more. Spice up your next meal with this fresh and zesty tomatillo salsa.

Discover More Vegan Goodies